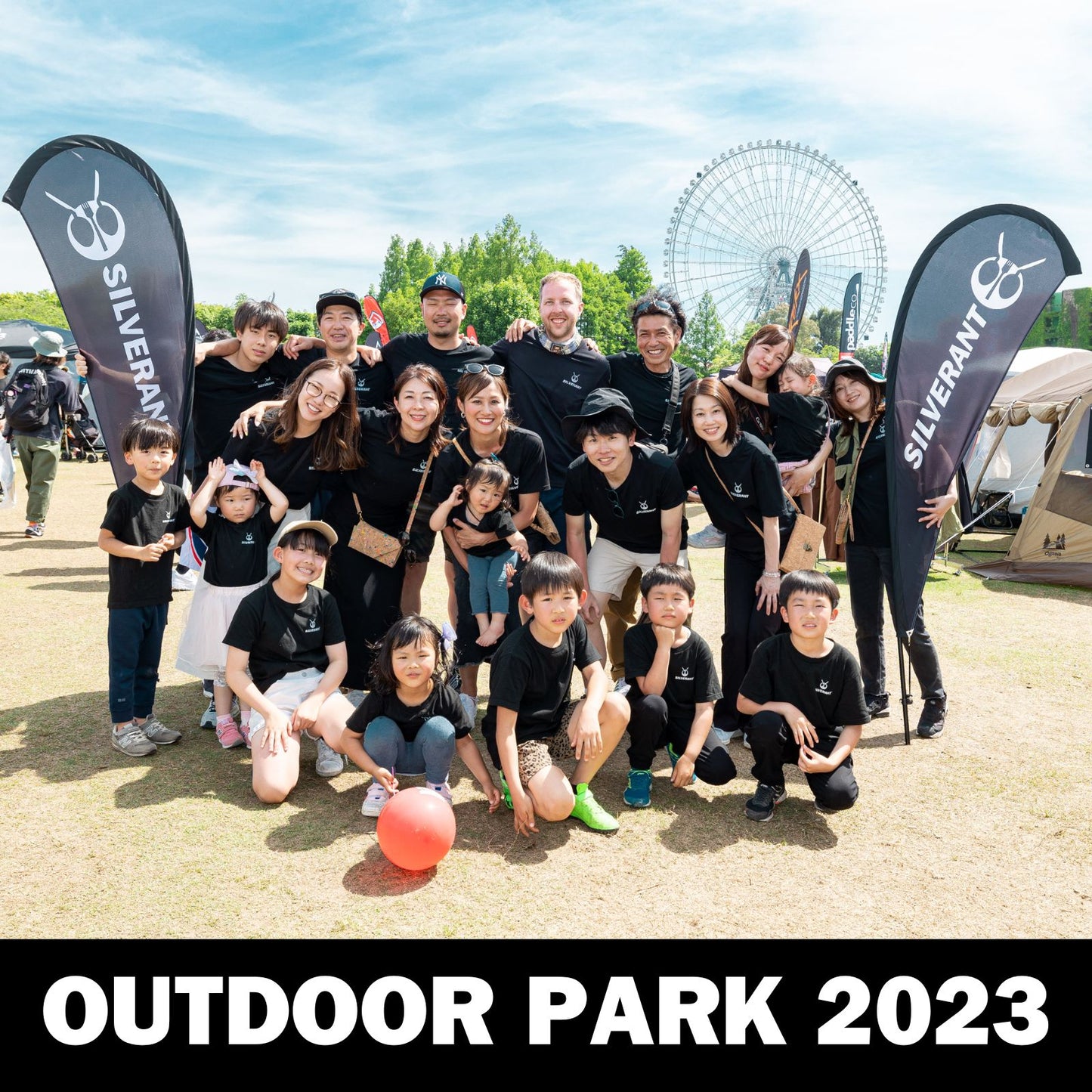 Outdoor Park 2023
Last week I had the privilege of attending alongside the SilverAnt Japan team the Outdoor Park 2023 exhibition in Osaka Japan.
It was a phenomenal week and an honor to be part of this vibrant event. Over the course of two days, I had the pleasure of meeting the Japanese outdoor community. I was very happy to have some great conversations with the Japanese team as well as with SilverAnt supporters.
Additionally, I was so happy with the strong sense of camaraderie displayed by the Japanese team
. All there family and friends were as at the exhibition supporting. It was great to see the children wearing the SilverAnt T-shirts too!
The Outdoor Park Exhibition took place at Expo Park in Osaka. Over the course of the 2 days 60,000 to 70,000 people attended the event.
Outdoor Park provides a platform for outdoor people and companies from Japan and
internationally
to come together and celebrate their shared passion
. Everyone at the event was in high spirits.
I
was impressed by
the enthusiasm and dedication of the attendees, who showcased their love for nature and adventure
. Also as a bonus the food and drink available was spectacular!
Among the attendees, the titanium enthusiasts stood out with their support for ultralight gear
. Conversations with them not only expanded my knowledge.
But more so inspired me to explore new possibilities and product options in our titanium gear
.
Another highlight of the event was showcasing some new products we will be releasing later this summer
.
On display was our bushcraft kettle, mess tin, military canteen, and our new large wide mouth titanium water bottles
. It was the perfect event to showcase the upcoming products.
A further highlight was understanding the Japanese people's pursuit of minimalism and how this extends to the outdoors
. A trend that is only growing in Japan and in the outdoors in general.
The final and most noteworthy mention is that of my Japanese colleagues and friends. With the COVID restrictions removed it was my first opportunity to travel. And what better place than Japan for the Outdoor Park exhibition!
What struck me the most was the strong sense of community and inclusiveness displayed by the Japanese team at the exhibition
.
It was heartwarming to witness the team teaching their children about outdoor skills as they played around the booth
.
This aspect highlighted the importance of shared experiences and the power of community bonds
.
I look forward to future outdoor events in Japan and visiting the team more now that covid restrictions
are lifted
.
I left the event inspired and determined to further contribute to the outdoor community, knowing that the spirit of exploration and camaraderie continues to thrive in Japan
.
I hope the sample of pictures from the event showcase the fun and enjoyment of the Outdoor Park Exhibition 2023
.
Also a great content creator shot a video of the event which is worth checking out too.