Shipping Policy
We ensure that our service does not finish upon payment. We believe in a happy journey from point A to B in all endeavors. Henceforth, we offer extensive and safe shipping methods for all orders.
At SilverAnt Outdoors we understand the importance of hassle-free shipping and are able to offer a range of trusted shipping options that meet the criteria of your order. All orders receive a tracking number within 48-72 hours of purchase with the processing of orders usually within 24-48 hours. All shipping orders are insured and tracked giving peace of mind. 
SilverAnt has fulfillment centers in the United States, Europe, and China. We presently use 4PX, Amazon Logistics, DHL, DHD, DPD, FedEx, SF Express,

 

USPS, and UPS to ship customer orders.
We currently offer the below shipping rates based on the total order/product weight for each shipping region. The below duration set for delivery is the average amount of time and will usually arrive before the below-set business days. 
For all orders in Europe, SilverAnt collects VAT as requested by the European Union. On your order checkout, the taxes and fees collected are linked to SilverAnt's unique IOSS registration number. All fees collected by SilverAnt are collected and paid directly to the EU. Please note for SilverAnt to ship to Europe it is now a legal requirement to have an IOSS number.
All international orders that are over $175.00 will receive complimentary free shipping with the below shipping and handling duration as shown in the table below.
If you have any questions please contact the SilverAnt team via email at: info@silverantoutdoors.com
Shipping Details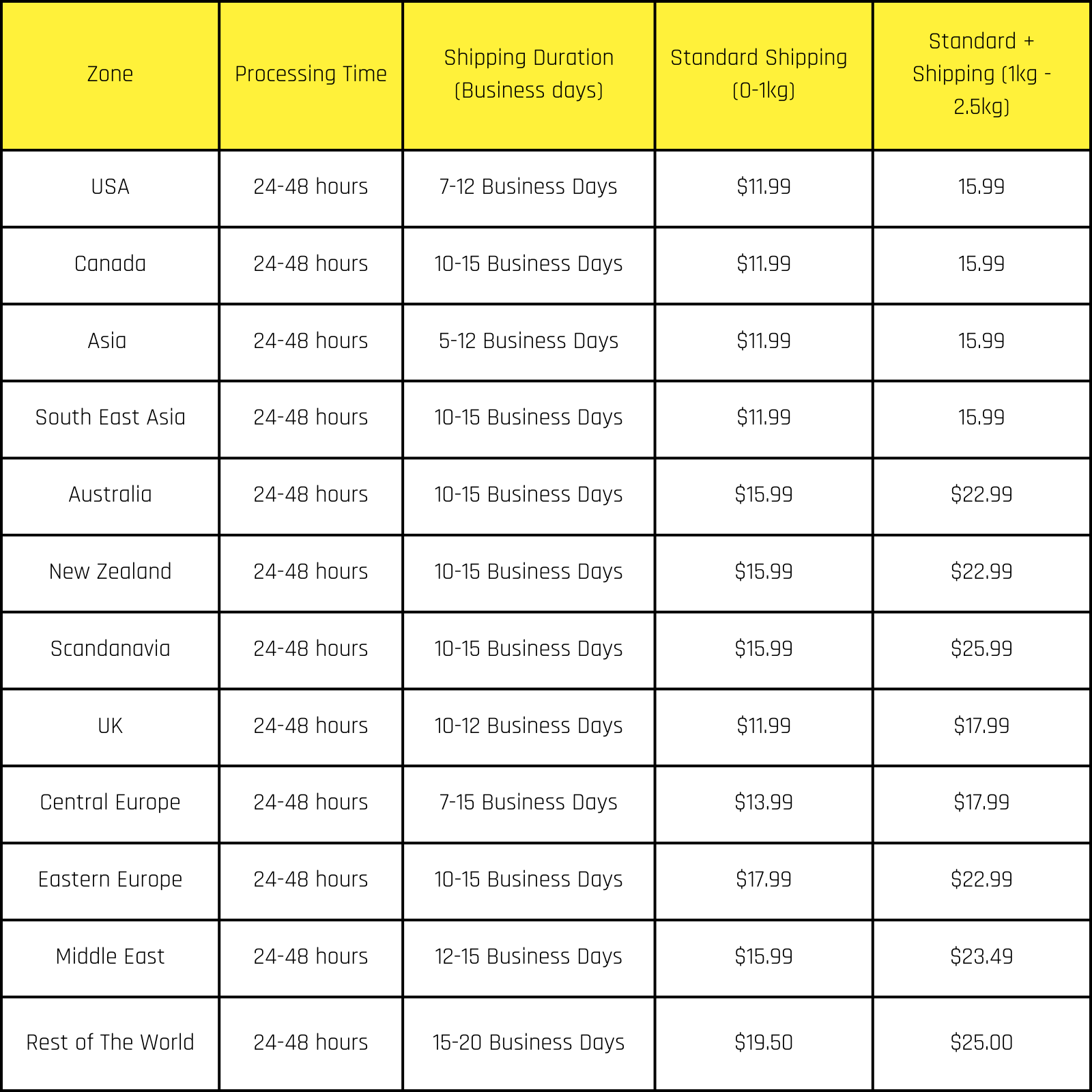 Shipping Regions
United States:
Canada:
Asia:
China, Hong Kong SAR, Japan, Macao SAR, Singapore, South Korea, Taiwan (China) 
South East Asia:
Malaysia, Philippines, Thailand, Vietnam
Central Europe:
Austria, Belgium, Czechia, France, Germany, Ireland, Italy, Luxembourg, Malta, Netherlands, Poland, Portugal, Spain, Switzerland, Andorra, Moldova, Monaco, Vatican City
Scandinavia

:
Denmark, Finland, Norway, Sweden, Iceland
Eastern Europe:

Greece, Hungary, Romania, Serbia, Slovakia, Slovenia, Bulgaria, Croatia, Estonia, Montenegro
United Kingdom:
Middle East:
Saudi Arabia, United Arab Emirates
Australia:
New 

Zealand:
Further Shipping Information 
For countries and regions not included in the above rates due to logistical or nonpreferential rates, SilverAnt requests you contact us further so that we can ensure the best rates for your purchase.
At present, due to Covid-19, and port logistical delays we have experienced longer delivery times. We do our best to ensure your order arrives at the set time deadline. If your order has been affected please contact us immediately for further assistance.
Our email address is: info@silverantoutdoors.com
IMPORTANT: We cannot guarantee that you will or will not be charged any customs taxes or duties. Any customs or import duties are charged once the parcel reaches its destination country. These charges must be paid by the recipient of the parcel. This applies only to international orders.